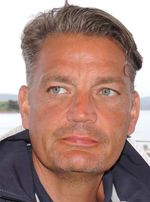 Jochen Fuhr is the Director of Sales and Marketing Europe and Asia for Metal Improvement Company (MIC), a division of Curtiss-Wright Surface Technologies.
Mr. Fuhr has joined MIC as a Technical Sales Manager in 1996. He left MIC to work as a Technical Sales Manager for different international machine tool building companies in Europe and Asia. In 2005, he rejoined
MIC as a Division Manager. He became an Area Manager for three MIC production plants in Germany, Austria and Switzerland. The last two were divisions having facilitated under his responsibility.
Mr. Fuhr is a retired Captain from the German Air Force and holds a MSc degree in Aerospace and Aeronautics from the University of the Armed Forces in Munich, Germany.